Calendar
Time to Talk : Wakefield Campus
12:00 PM » 2:00 PM
Time To Talk cafe is open today .
Free tea and coffee and biscuits ! Talking is good have cuppa and a chat with your mates  courtesy of the College Youth workers. Above Starbucks : B Block L1
Time To Talk Cafe : Wakefield Campus
12:00 PM » 2:00 PM
Its good to talk... the cafe is open today in B Block above Starbucks.
Free tea, coffee and biscuits  courtesy of the College Youth Workers
C-Card Drop in Castleford
2:00 PM » 3:00 PM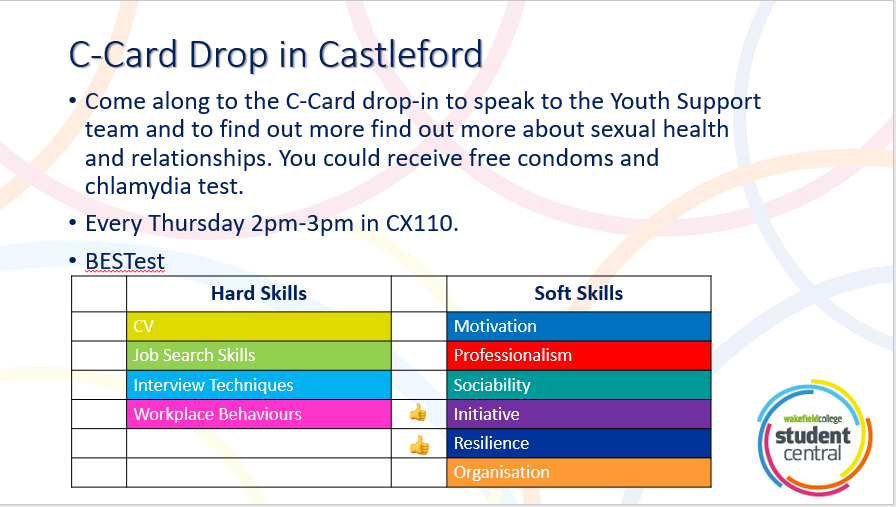 Events underway
Cooking Club
Thursday, 11 January, 12:00 PM » Sunday, 22 July, 2:00 PM