Skip wakefield college news
Wakefield College News
Our Apprenticeship team will be coming to Castleford Campus to provide you with all the information you need.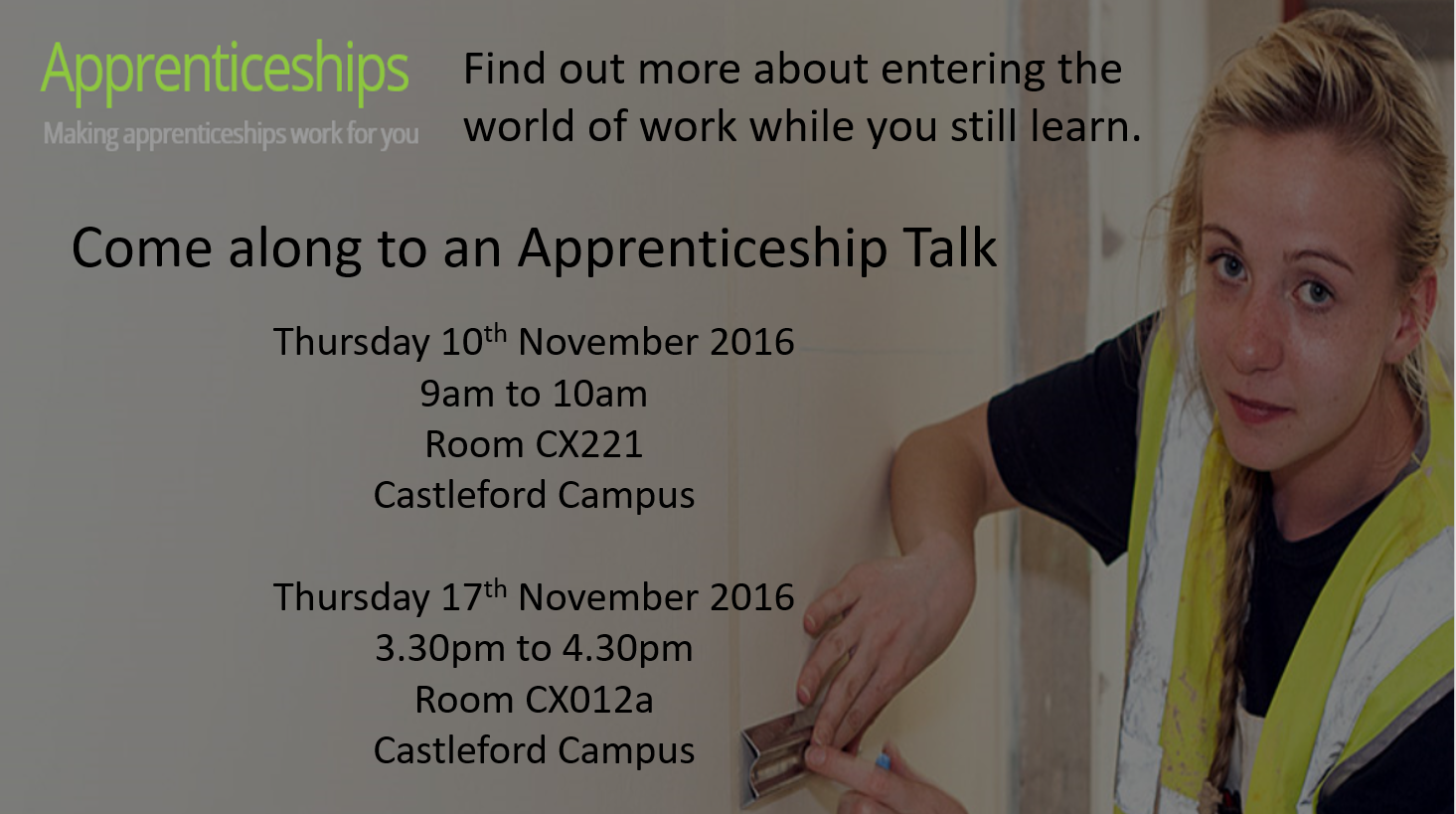 Part time sales assistant vacancy working Saturdays and Sundays at Next Clearance Store, Junction 32, Glasshoughton. Closing date for applications 8th November. More details HERE
We are recruiting for Administrators to join our Admissions team.
The closing date for this vacancy is 11.00am on Monday 7 November 2016.
For more information and to apply visit www.wakefield.ac.uk/jobs
Due to essential maintenance to the College's network, access to Moodle and Office365 may be unavailable between 12:00 - 14:00 on the afternoon of Thursday 27th October.
We apologise for any inconvenience this may cause.
Vacancies for conference and events staff, bar and support staff, restaurant staff at the Cedar Court Hotel, Denby Dale Road, Calder Grove, Wakefield, WF4 3QZ
More information on job roles HERE