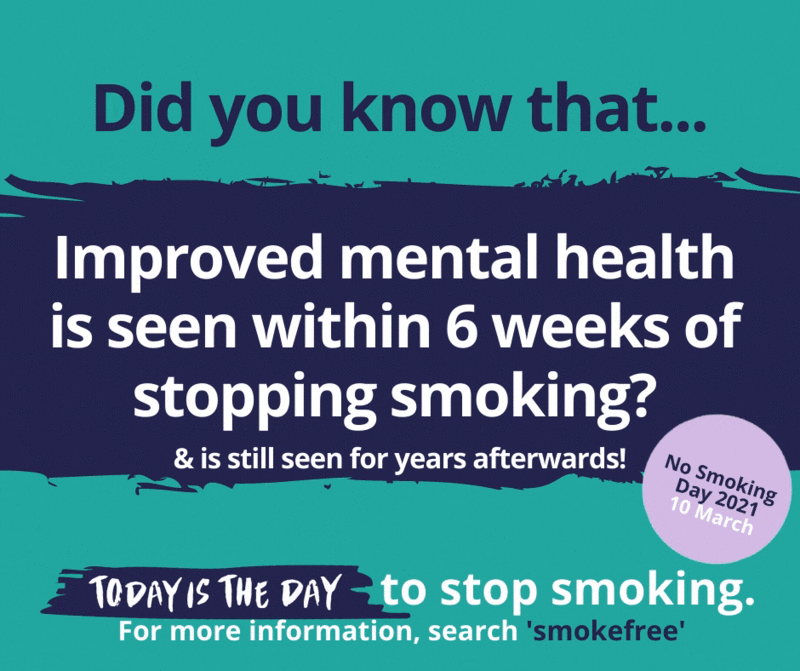 Register with the Yorkshire smoke free service and create your own personal profile to help you stop smoking by creating your own personal online plan, receiving motivational texts, setting goals and rewards, connecting with other quitters and chatting with online advisors.
https://wakefield.yorkshiresmokefree.nhs.uk/pages/quit-online
Wednesday 10th March 2021 is No Smoking Day and this year the focus is on the benefits of quitting in relation to mental health. The last year has been a difficult one for many, so it may feel like this is not a good time to think about giving up smoking. But it could actually be the best time to do it!
It has been found that Smokers who quit for 6 weeks or more are happier and experience less anxiety and depression than those who carry on smoking so click on the link above and start your journey to stop smoking.